MEN'S COLLECTION
What makes a man's style truly unique? Read more about it below. Or explore a custom collection of the trend-proof designs created for men.
Meaning, quality, and style. This is what jumps to mind when we try to define a perfect men's design. Decent craftsmanship and elegant look are essential, there are no two ways about it. However, customization is what really elevates your piece to another level.
LEATHER NAME BRACELETS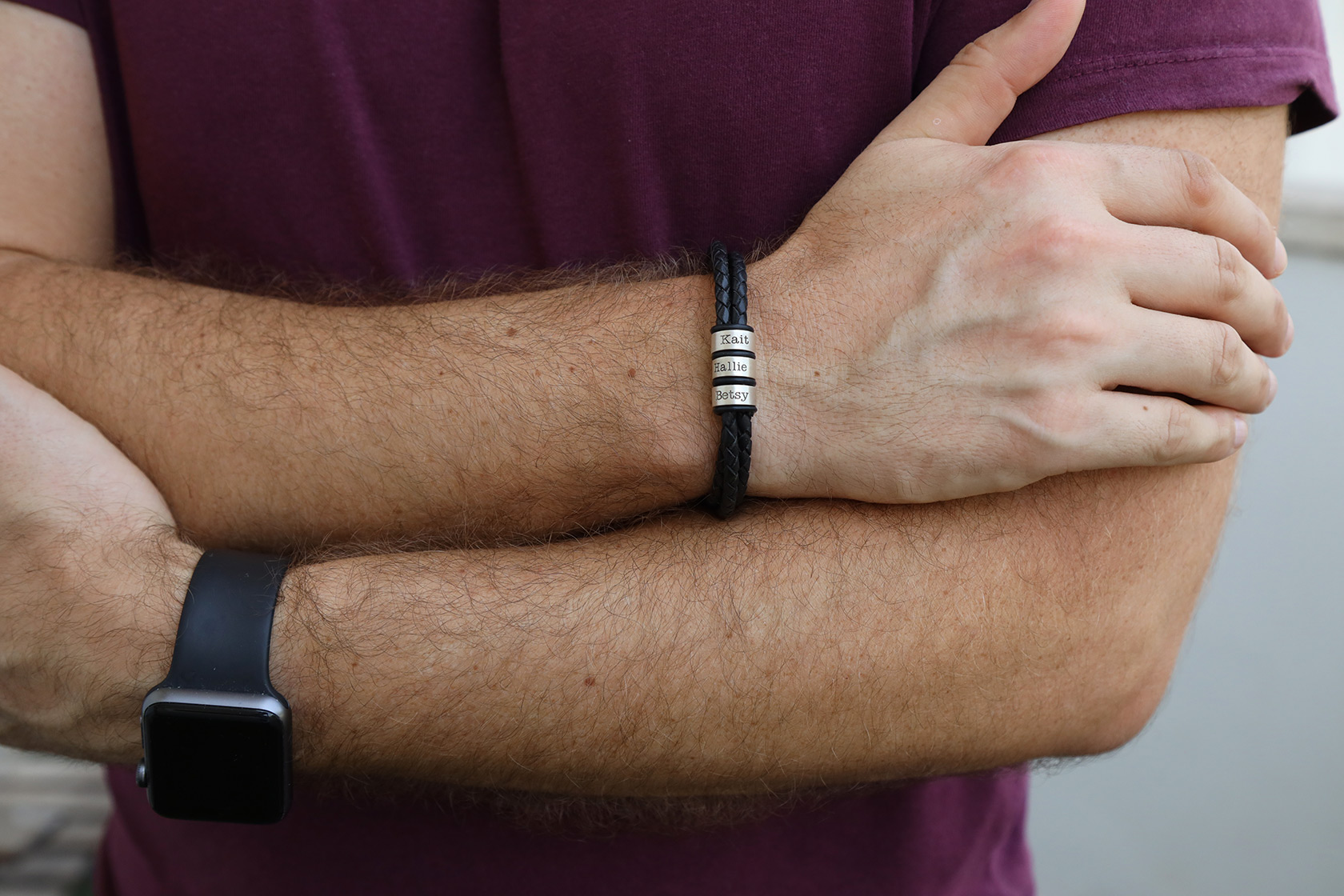 Leather makes a great choice for bracelets. It is durable and versatile and feels nice to the touch. Leather comes in a variety of pleasant natural hues and can be dyed for a special finish. By combining silver and leather parts you can craft a sturdy item, worthy bearing the names of your loved ones
BEADED NAME BRACELETS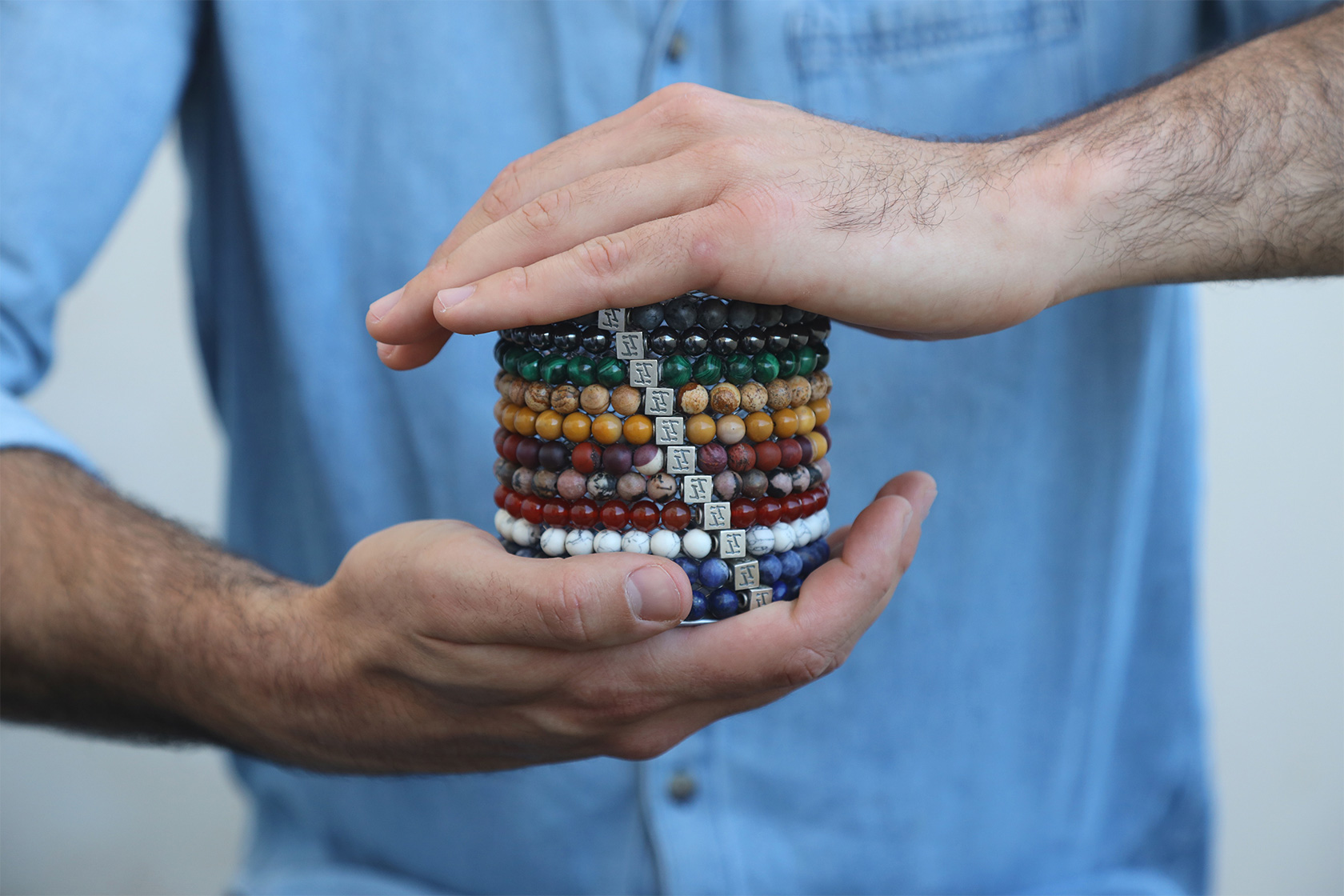 A big perk of beaded bracelets is how easy they are to put on—just slip the elastic on and off your wrist. The noble colors of beads will make any style more interesting, without the risk of looking gaudy. Silver spacers with engravings running between the beads take the bracelet beyond a simple fashion thing.
ENGRAVED PENDANTS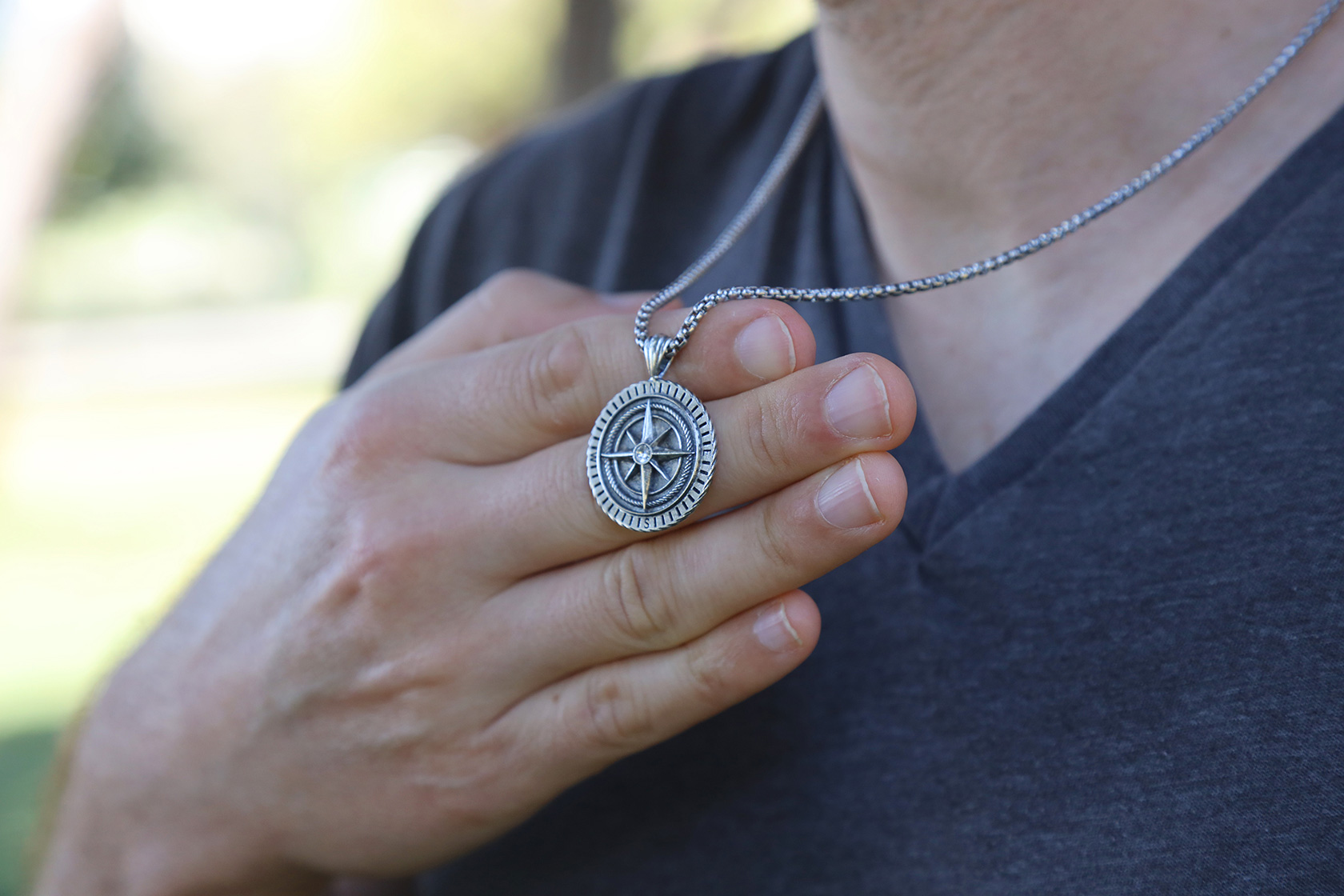 There is no debate, a tasteful chain belongs to a man's style as much as any other manly accessory. A customized pendant can make it one of the most personal and meaningful pieces a man can wear. Engraving on the reverse side of the pendant adds to the sense of privacy: others do not see the message, but you know it is there.
Having a special piece that represents what is important for you is a rewarding style choice. Just pick a design and engrave the names of the ones close to you, an important date, or a statement. Be inspired. Keep inspiring!
FEATURED PRODUCTS